ABOUT US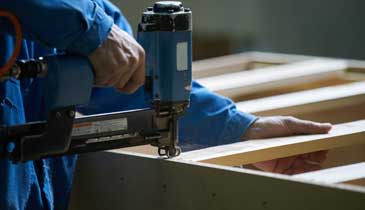 Godrej (Singapore) Pte Ltd was established in 1971.
Currently Godrej (Singapore) Pte. Ltd has completed 51 Years in business. 
The company has Associate / Related companies in India, Vietnam and Sultanate of Oman manufacturing steel office furniture, shelving systems, security equipment and custom-built steel fabrications.
Our Parent Company, M/S Godrej & Boyce Mfg Co. Ltd, Mumbai, India has been established for over 124 years and deals in a variety of items notably steel office equipment, refrigerators, locks, security equipment, machine tool, forklifts, toiletries cosmetics, oleochemicals and agrovet products.
We endevour to provide total furniture solutions (using materials like steel, wood and plastics) with suitable designs for contemporary / modern commercial offices, home offices, industrial establishments, factories and workshops.
Our Office Seating consists of Mesh, Leather, Fabric and PVC upholstered chairs with comfortable and ergonomic designs which ensure good back and head support.
Apart from being a trusted office/ workstation supplier in Singapore, we also provide training room furniture, pre-school and school furniture in a variety of colours and sizes.
Partition systems/ work stations designed by us are ideally suited for offices, staff rooms and call centres and can be complemented with our wide variety of office seating products.
Our customers in Singapore include the Government of Singapore (our largest customer), Statutory Bodies, Private companies and Individuals.
Our Associate / Related companies export products to Singapore (distributed through our company), Australia, New Zealand,USA, Europe, Middle East, Fiji, Indonesia, Philippines Myanmar, Cambodia, Brunei, Papua New Guinea, Mauritius and African countries.
The Company manufactures and distributes the following range of products to provide total office furniture solutions to customers